Community Impact
The Community Impact Ministry equips and sends the people of Hill Country Bible Church to bless our community and saturate Greater Austin with the love of Jesus. As individuals grow in their walk with God, we develop and empower them to help lead our movement of changed lives that impacts Greater Austin for Christ.


Upcoming Community Events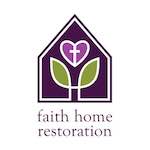 Faith Home Restoration Donor Event - Sunday, May 21st | 11:30pm - 2pm
Your invited to join us for fellowship, snacks, and tour of our homes! This is a great way to give our donors, friends, and community an opportunity to see what God has created. The mission of Faith Home Restoration is to see women walk through the restoration process with God and share our experience, strength, and hope to encourage every woman each step of the way. Giving them a safe place to call home. Event Address: 1511 White Post RD Cedar Park, TX 78613
(Located within a half mile of HCBC Lakeline).
---

June 15th | Kinder Readiness Assembly

July 10th - 14th | Great Adventure - BYBC, XA, Summerfest

August 3rd - 5th | Backpack Attack at LISD Leo Center

August 3rd - 4th | Global Summit Leadership

Don't forget to invite a friend, co-worker, family or ministry group to join you!


Ongoing Serving Opportunities
Care Collection Drive for Faith Home Restoration. Organize a care collection for monthly items that are needed for each house.
Become a client advocate or intercessor at a local PRC (Pregnancy Resource Center). Training is available to learn how to walk along side and care for clients.
Teach English, trade skill, or serve a meal to students at River City Hope Street. Everyone deserves the opportunity to have a structured, faith based, meaningful educational experience.
Support a new Foster/Adopt family to help them as they welcome a new child into their home.
Volunteer to help someone in the community with home clean-up or minor repairs. Partners in Hope have some upcoming workdays. All ages and skill levels are appreciated.
Not sure where to serve?
If you still want some help figuring out where you can serve, you can check out our affiliates or contact us at Community Impact & we'll be happy to help you!
Discover Hill Country is a perfect place to start. The classes we hold each month will help you learn more about the unique gifts and abilities God has placed in you. You will also find current opportunities to begin making a difference in the world around you.