Stewardship and Generosity
What is Stewardship?
Biblical stewardship is managing God's blessings, God's ways, for God's glory. Scripture teaches us that everything belongs to the Lord. That means we recognize our time, talents, relationships, jobs, and treasure (material possessions) are all God's. We also recognize that He trusts us to use them for His purposes. A stewardship mindset shifts from a view of having full authority over our stuff (owner) to giving God full authority over His stuff (steward). As a steward, 100% of what I have is God's and the Bible instructs me how to manage it. When we manage according to biblical principles, we recognize and are grateful that God has provided everything we have to meet our needs and enjoy. This biblical truth is the foundation from which we build a life of worship through giving and generosity.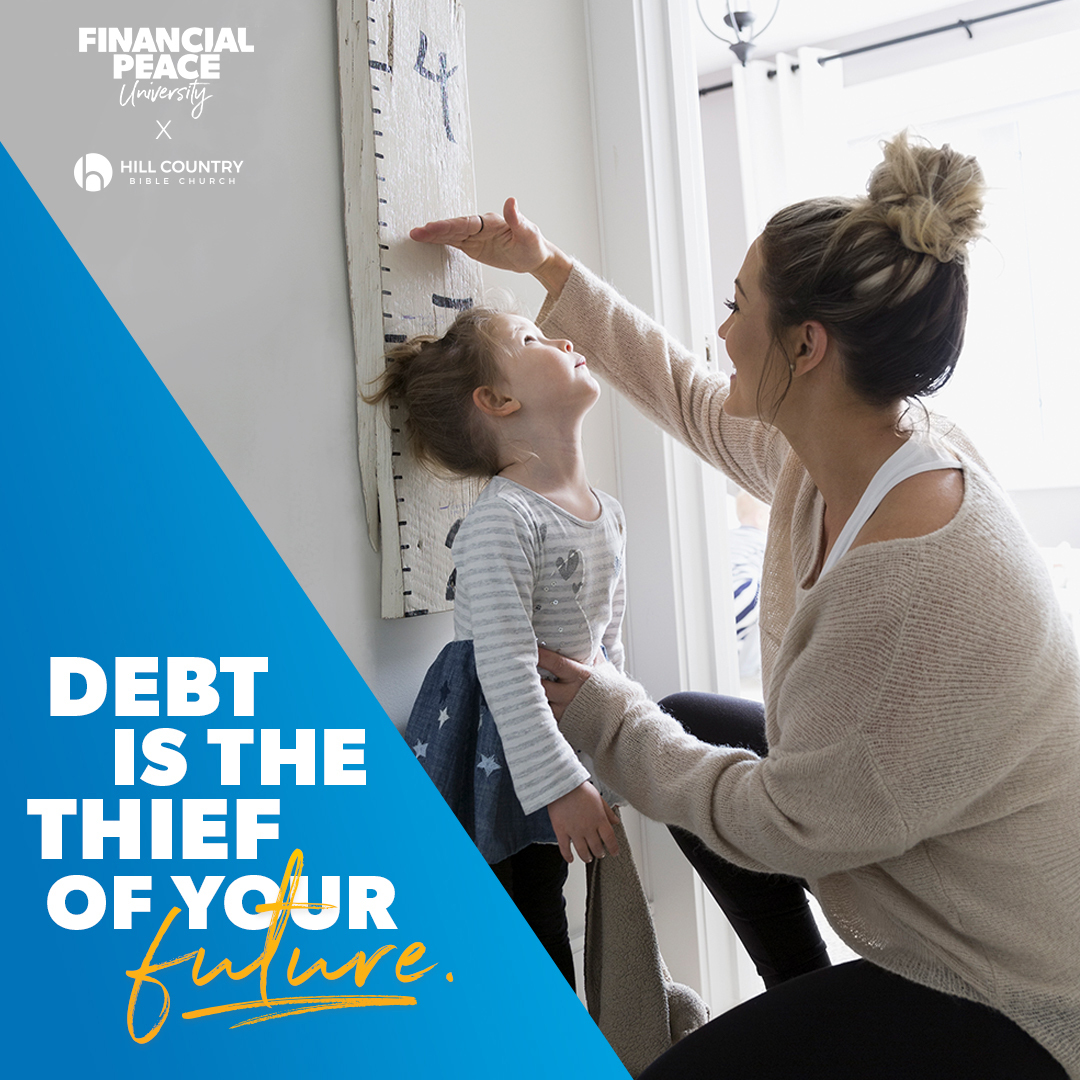 FINANCIAL PEACE UNIVERSITY
It's time to take back your freedom!
FPU is a life-changing 9-week course that includes practical lessons to help you eliminate debt, build wealth, give like never before, and much more! Each lesson, taught by Dave Ramsey and his team of financial experts, is based on biblical wisdom and common sense.
FINANCIAL STEWARDSHIP NEWSLETTER
We aspire to encourage and evision you to consider your next steps toward biblical stewardship and generosity! Each month we send a curated newsletter that communicates the biblical perspective, value, and benefits of growing as a generous steward.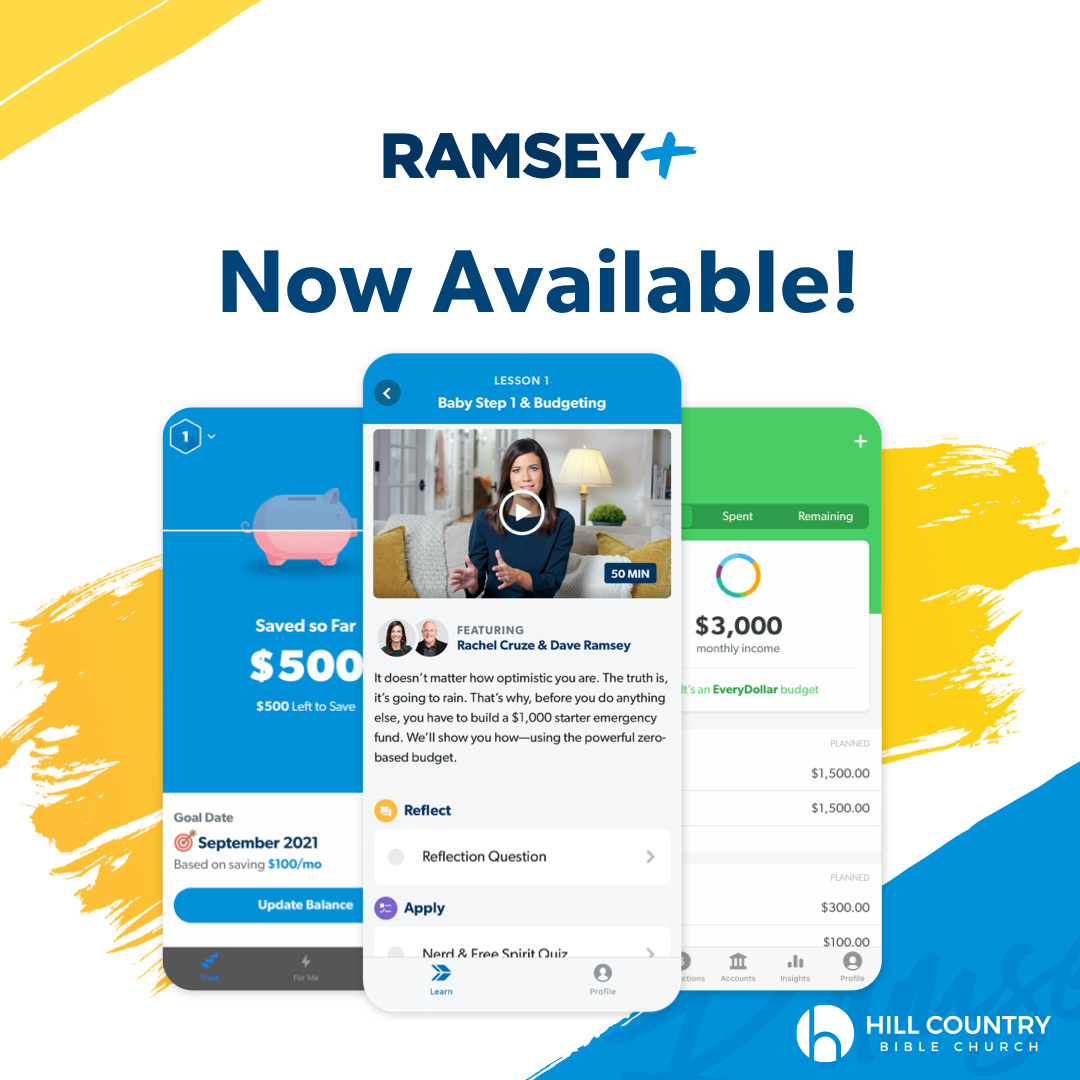 RAMSEY +
Hill Country is happy to give you this free ($100 value) online gift which provides tools to win with money—like Financial Peace University, the EveryDollar budgeting tool, free tax filing, and so much more.
STEWARDSHIP AS A FAMILY
Milestones
Hill Country Bible Church believes that God designed the family as the primary place for discipleship. The Milestones initiative exists to partner with you as you guide your child's faith journey one step at a time. One of these key milestones is teaching giving and serving.
Finances Family Resource Card
How can you master your money in order to be intentional in other areas? How can you manage your money in such a way that it can aid rather than undermine your spiritual and relational goals? Download this idea card to learn more!
Estate Design
Have you fully thought through your estate plan? Take our assessment that includes good questions for every biblical steward and then take your next step on this journey.
Upcoming Stewardship Ministry Events
10:00 am
HCBC Lakeline Volunteer Central
12:30 pm
Hill Country Bible Church Lakeline Gym
GIVING AND GENEROSITY
Please visit the link below for more information on how to give towards Hill Country's mission to saturate Austin with the love of Jesus.
Contact Us
Questions
If you have further questions, desire financial counseling, or want to serve in our stewardship ministry, reach out to us at [email protected] to talk to someone today!