Community Impact
One of our deepest passions is impacting others in our community with the love of Jesus Christ. Through our Community Impact ministries, we mobilize and equip the people of Hill Country to make a difference in the lives of those around us, serving them in a variety of ways.
Happening Now
Along with our ongoing ministries, we have some exciting initiatives right now. Be sure to also check out our calendar of events to the right of this page.
Education Connection (click to expand)
Registration for the 2019 fall semester is open now at Education-Connection.org. When you register, you will receive instructions for a training session by school district that will prepare you to serve as a Literacy Partner.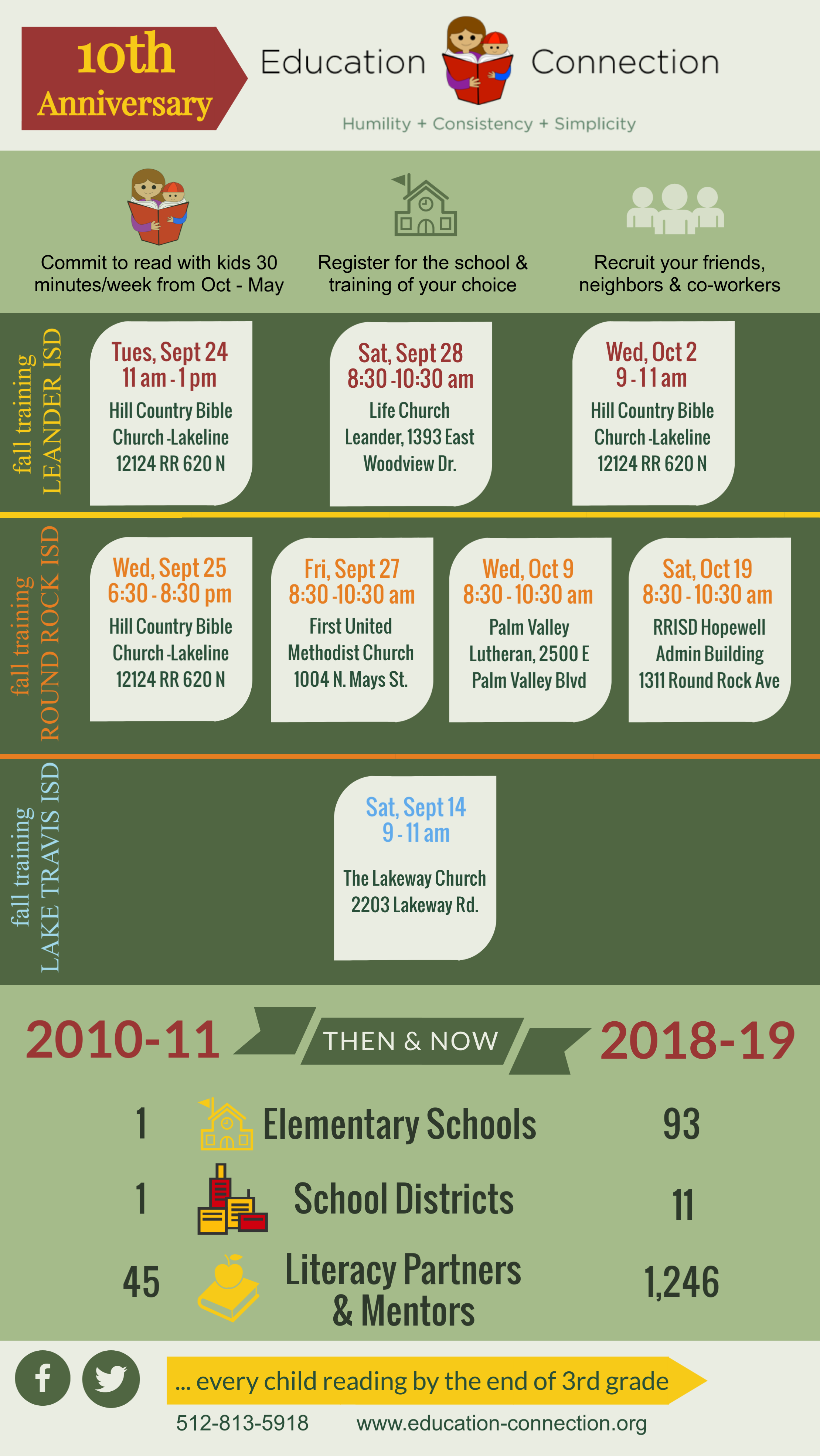 ---
Not sure where to serve?
Discover Hill Country is the perfect place to start. Week 3 of this 4-week series of classes we hold each month will help you learn more about the gifts and unique abilities God has placed in you. You will also find current opportunities to begin making a difference in the world around you. Sign up today!
If you still want some help figuring out where you can serve, fill out our volunteer interest form & we'll help you, your family, or your small group find their best volunteering fit. Or email us at communityimpact@hcbc.com with your specific questions.