Community Impact
One of our deepest passions is impacting others in our community with the love of Jesus Christ. Through our Community Impact ministries, we mobilize and equip the people of Hill Country to make a difference in the lives of those around us, serving them in a variety of ways.
Happening Now
Along with our ongoing ministries, we have some exciting initiatives right now. Be sure to also check out our calendar of events to the right of this page.
Backpack Attack
A new school year is like a new box of Crayons – fresh, bright and full of potential. However, thousands of Leander and Round Rock ISD elementary and middle school students may not have the resources to start school with a backpack and basic school supplies. You can help these students be ready to go back to school by donating and volunteering through Backpack Attack on August 1 - 3.
DONATE
Your online donations allow us to purchase new materials at manufacturer's cost. For every $8 donated, we can provide a backpack filled with grade-specific school supplies, with the goal of reducing the performance gap in our schools based on socio-economic status. You can help meet the needs of up to 3,200 students with your generous donations.
VOLUNTEER
We need hundreds of volunteers to help with this three-day event at the LEO Center on Aug 1 - 3.
Address: Leander ISD LEO Center, 300 S. West Drive, Leander, TX 78641
Thursday, Aug 1, 2:00 - 5:00 pm
Set up the LEO Center for the weekend. Includes arranging tables and chairs and unpacking the boxes of supplies.
Friday, Aug 2, 8:30 am - 11:30 am (or until finished)
Start filling backpacks at 8:30 and continue until we finish. Come and go as needed. Breakfast/snacks will be provided.
Saturday, Aug 3, 7:00 am - 1:00 pm
Serve the families coming to pick up their backpacks. Greeters and hosts are needed for bounce houses, face painting and refreshments along with backpack distribution and additional family services.
---
Not sure where to serve?
Discover Hill Country is the perfect place to start. Week 3 of this 4-week series of classes we hold each month will help you learn more about the gifts and unique abilities God has placed in you. You will also find current opportunities to begin making a difference in the world around you. Sign up today!
If you still want some help figuring out where you can serve, fill out our volunteer interest form & we'll help you, your family, or your small group find their best volunteering fit. Or email us at communityimpact@hcbc.com with your specific questions.
Community Impact Events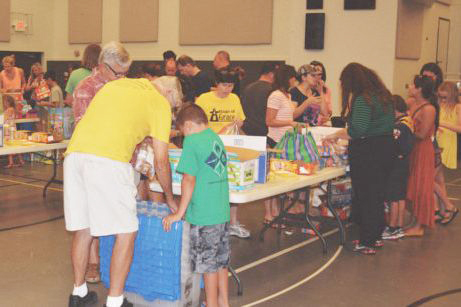 Bags of Grace Assembly
1:00 pm
HCBC Lakeline (Gym)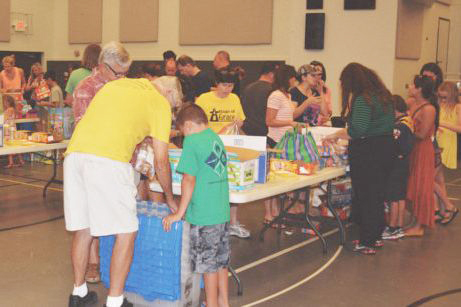 Bags of Grace Assembly
1:00 pm
HCBC Lakeline (Gym)