WHY WE GIVE
God is the ultimate giver. He gave the most precious gift, His son Jesus, to die on the cross for our sins. Through giving of our time, talents, prayer, physical possessions, and finances, we express our worship in a tangible way and reflect our belief that everything we have comes from God. Giving is our act of worship in action.
We ask all those who call Hill Country Bible Church home to prayerfully consider giving. Because of your generous financial gifts, our ministries can thrive and make a greater impact for the kingdom of Jesus Christ.
WAYS TO GIVE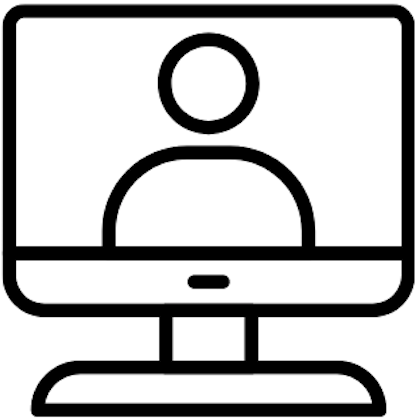 Online
Our online giving portal lets you easily give with your debit card, credit card, or checking account. We encourage you to set up a recurring giving schedule for your firstfruits to go to the Lord.

Cash or Check
Gifts may be dropped in any of our Give boxes on Sunday morning, dropped off at any location, or mailed to 12124 RR 620 N, Austin, TX 78750. Checks can be made payable to Hill Country Bible Church.

Appreciated Stock or Cryptocurrency
Donating appreciated assets is one of the most tax-efficient ways to give. You can make a bigger impact and save on your taxes.
How God is using your gifts
Personal Finance Resources
Do you want to learn more about God's design for how to manage your resources? We encourage you to check out Hill Country's stewardship ministry!
Review your contributions in our online church portal, TouchPoint. Your TouchPoint account is separate from your online giving account in SecureGive if you have one. If you have never accessed TouchPoint before, simply click "request password" to set up your new login. If you have any questions, please contact the church office at (512) 331-5050, or send an email to [email protected].
Hill Country Bible Church is committed to respecting the privacy of our cheerful givers. We have developed this policy to ensure our donors that their information will not be shared with any third party. Please read the full policy here.
Our Financial Stewardship Commitments
Hill Country Bible Church is committed to stewarding well the resources that God has blessed us with. We are led by a board of elders who help to oversee the church's budget and ensure that the church is held to high standards of fiscal responsibility. Every year Hill Country Bible Church submits our financials to an independent company for an audit. Additionally, we are members of the Evangelical Council for Financial Accountability, an independent financial oversight body.