Global Outreach
Global Outreach exists to equip and mobilize the people of HCBC to personal engagement with the Great Commission that results in making disciples of all nations.
You know you were made for more, but what's your next step? Join us for "Momentum Yes," a 6-session study on perspective and identity designed to equip you for maximum impact.
We will walk through Scripture together to discover how God can use us, and be equipped to fulfill our calling. We're hosting via Zoom from 7-7:40 pm the following Thursdays:
Session 1: June 17th
Session 2: June 24th
Session 3: July 1st
Session 4: July 8th
Session 5: August 5th
Session 6: August 12th
_______________________________________________________________________________________________________________________
Summer Local Day Trips
We are excited to offer local day trips this summer. This is a great way to learn about world religions and how to reach our neighbors from different backgrounds. We hope to see you there.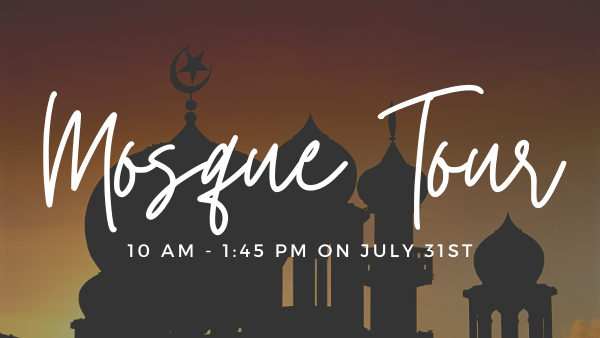 The second tour we are hosting will take place on Saturday, July 31st from 10 AM – 1:45 PM.
Register here to reserve your spot
We'll meet at HCBC Steiner location to kick off with some trivia and prep
A free international meal is provided for lunch
Each trip is unique and different so you are welcome to join in on both opportunities. Individuals and families are welcome. Children 13 or younger require parent participation.
GO
Short Term Trips
We partner with long-term missionaries around the world so that God may be glorified among all His creation. By participating on a GO Trip, YOU will actively help "make disciples of all nations" by verbally proclaiming the Good News of salvation, demonstrating Jesus' life, and serving our missionaries (Matthew 28:18-20).
Summer 2021 trips are full! Stay tuned to hear about exciting new local opportunities this summer.
Missionary Preparation Community
(MPC) is a weekly small group environment to help guide and prepare those who strongly desire to move internationally in less than 36 months. After a short interview process, participants will have opportunities for mentoring relationships with veteran missionaries, discussion-based learning, and active experiences. This community will help you navigate your journey to the field and prepare you for your first term abroad.
If you're eager to become a part of an MPC, we would love to meet you and hear about your desire to go. Email us at [email protected]
WELCOME
Welcoming is a lifestyle of prioritizing God's mission to "make disciples of all nations" by intentionally engaging those around you from different cultures. In your workplace, neighborhood, or places you "play" God has made it possible for you to show and share the love of Jesus with the nations around you.
Would you be willing to host someone for a meal, volunteer to help them learn English, or simply befriend them while they are away from family and their passport country?
There are so many wonderful ways to BLESS those around you. Contact us for more information by emailing [email protected]
PRAY
What to pray for...
Current Missionaries
Hill Country Bible Church currently has over 60 missionaries on the field who need prayer for strength, favor, and the advancement of the Gospel Sign up here to receive our missionaries' specific requests.
More workers
Currently, there exists only 1 missionary for every 216,300 people who live in areas with little to no Gospel access. Jesus says, "The harvest is plentiful, but the workers are few. Ask the Lord of the harvest, therefore, to send out workers into his harvest field" (Luke 10:2). Learn more here.
The Nations
Over 3 billion people in the world today have limited or no access to the Good News of Jesus Christ. That's 40% of the world's population! Because they live in areas of the world with very few or no believers, they will not hear unless someone goes to tell them. Click here to learn about these people groups and how to pray for them.
SEND
Missionary Care Team
You can make a significant impact by supporting missionaries around the world financially or joining our Missionary Care Team. The Missionary Care Team is responsible for creating and mailing care packages, hosting appreciation and "welcome back" events for our missionaries, and coordinating housing and vehicles for our missionaries on furlough.
See where our missionaries are serving currently below: