Global Outreach
Global Outreach exists to equip and mobilize the people of HCBC to personal engagement with the Great Commission that results in making disciples of all nations.
---
Go
DOMESTIC STUDENT MISSION TRIPS - SUMMER 2021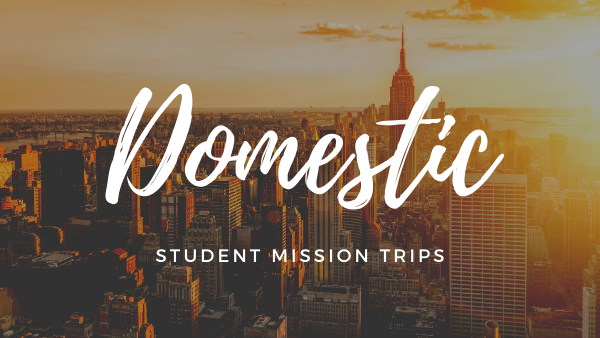 Summer student mission trip applications are open! Spots are limited and applications close April 1st and April 15th, so explore mission trip opportunities and apply today!
WELCOME
Welcoming is a lifestyle of prioritizing God's mission to "make disciples of all nations" by intentionally engaging those around you from different cultures. In your workplace, neighborhood, or places you "play" God has made it possible for you to show and share the love of Jesus with the nations around you.
Would you be willing to host someone for a meal, volunteer to help them learn English, or simply befriend them while they are away from family and their passport country?
There are so many wonderful ways to BLESS those around you. Contact us for more information by emailing us at [email protected]