Bringing Hope into Crisis
For more information on the Cedar Park Fire go to
the Disaster Relief page here!
Respond quickly in the event of a disaster, large or small
Hill Country Bible Church partners with Austin Disaster Relief Network, a non-profit organization that exists to bring hope into crisis. Austin Disaster Relief Network unites a network of Christ-centered churches from across Greater Austin with members who are trained and ready to respond when disasters occur.
Volunteers are needed for clean-up, recovery, emergency response, administrative support and to shepherd families from crisis into recovery and connect them to a local church community. Check out the current training opportunities on the website!
For more information or to learn how to volunteer email Community Impact.
Follow ADRN:
FACEBOOK
TWITTER
The
Hope Family Thrift Store
was created to provide financial support to the
Austin Disaster Relief Network
, provide a clean, organized distribution center for disaster survivors to receive free clothing, shoes and goods and offer gently used quality merchandise at affordable prices to the local community.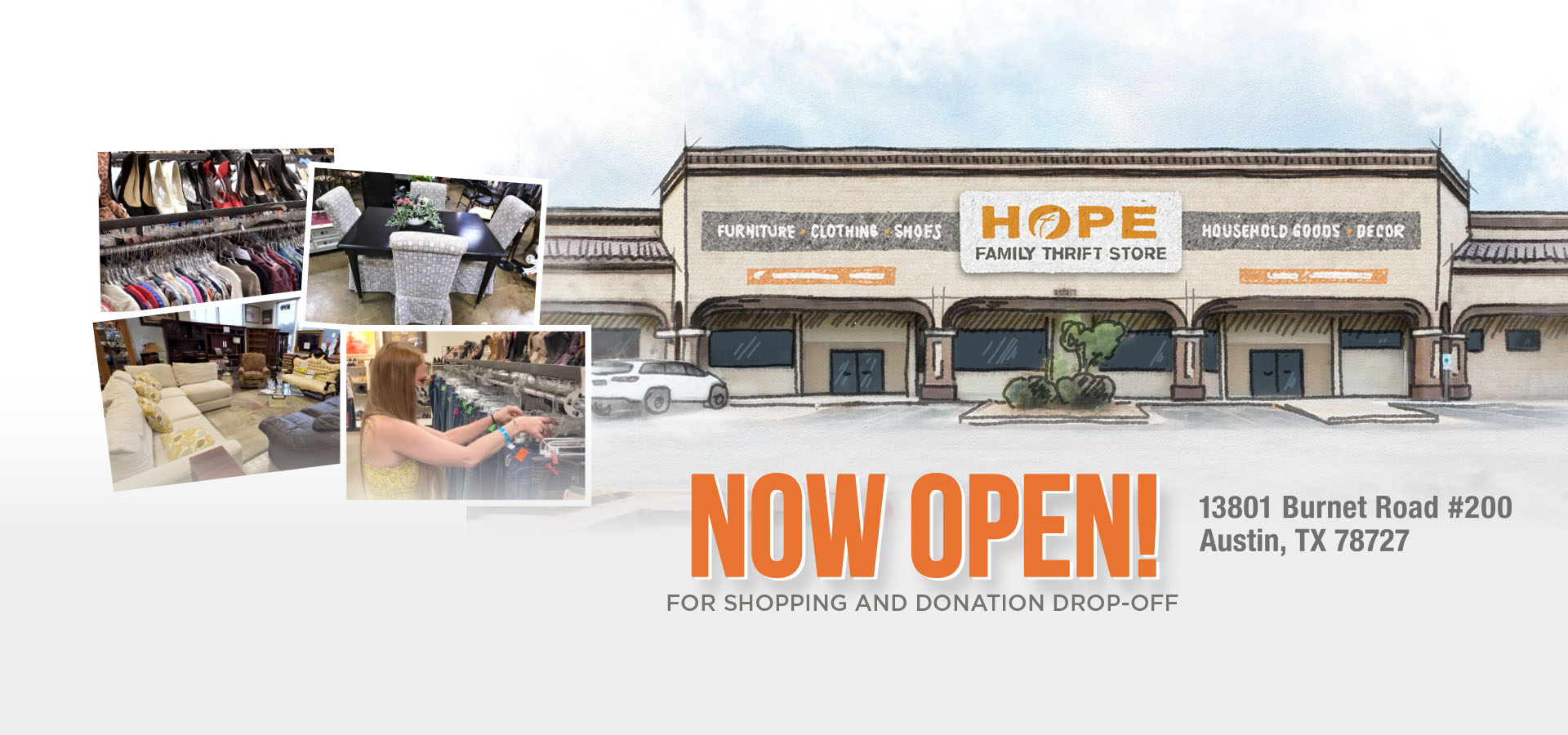 Your shopping, donations and volunteer support helps ADRN in their mission to provide needed household items, clothing and shoes to those affected by disaster in times of need. The Austin Disaster Relief Network (ADRN) is a Christian, non-profit organization comprised of over 170 Greater Austin churches with prepared and trained volunteers that sponsor families affected by disaster.
Not sure where to serve?
If you still want some help figuring out where you can serve, you can email us at [email protected] with your specific questions.
Sign up for our monthly newsletter for upcoming service and next step opportunites.