Winter Storm Response
In the midst of the winter storms this week, God is at work. We've been so encouraged at all the stories rolling in of how you've been loving your neighbors and opening your homes. As the snow begins to melt, we face a new set of challenges—fallen tree limbs, cars not starting, burst and flooding pipes, and more. Let's continue to act together and serve each other. There's no better time to reach out to your neighbors.
Below you can request help, discover ways to volunteer, learn about our warming center, and find helpful resources.
Let us know below if you have a need!
Ways You Can Help
Let's seek to outdo one another in serving—let us know how you can jump in or just check in with your neighbors nearby. Here's some immediate opportunities for you to help:
Tree Limb Removal
Transportation
Plumbing Issues
Clean Up
Staffing the Warming Center
Provide shelter, food, or water
As more needs arise, we'll continue to update this page with opportunities for you to make an impact.
If you'd like to make a special financial gift to help your community, simply click on the red button and select the "Benevolence" tab.
The Samaritan's Purse has set up operations in Austin, sending out teams starting February 26 and continuing for a couple of weeks. Given the situtation, immediate response if critical.
Individuals, couples, families (age 14 and up) or groups can volunteer to serve. The individual or group will attend a 30-minute orientation and training session (available at 7:30 am and 12:30 pm on Monday - Saturday and 12:30 pm on Sunday) on the day they have chosen to participate. They will be assigned a skilled team leader, a vetted work location, and supplied all necessary equipment.
The orientation and training session is at Grace Covenant Church (9431 Jollyville Road, Austin). For more information and to register, click on the red button below.
Prayer Requests
During this time of great need, we're praying for all of those impacted by the winter storms. We'd be honored to prayer specifically for you if you complete a prayer request here.
As the days and weeks ahead unfold, we understand that you might have more specific needs. We offer ongoing support and care through a variety of resources, which you can find here.
What to Do if Pipes Burst
If your pipes burst, you'll need to shut off your water. Below is a
video
showing you how to do this.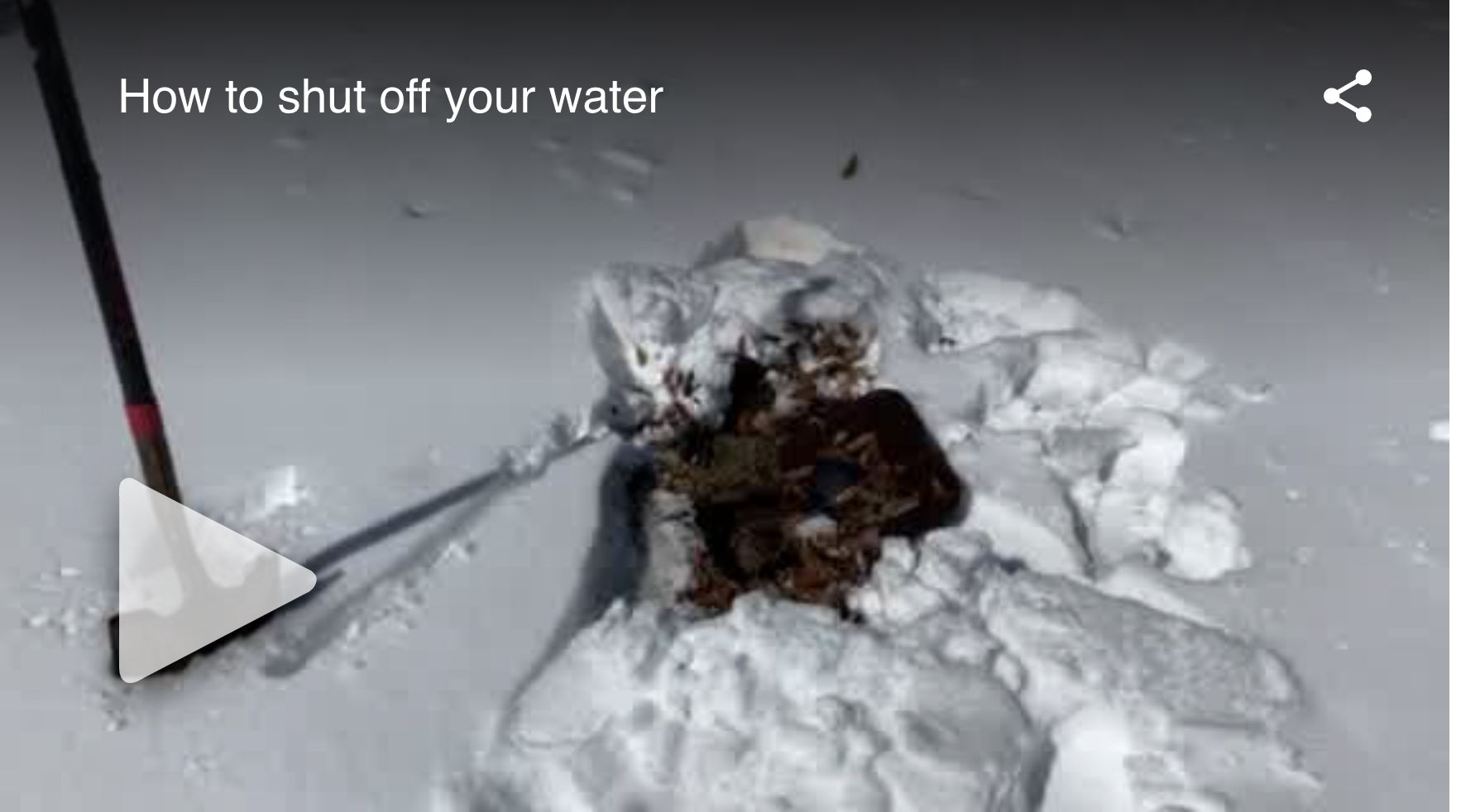 Also, if you have a leak or burst pipe, be sure to turn off your water at the street.
Share Your Story
We love to hear about and celebrate the amazing ways that God works in people's lives. If you have a story about how you experienced God at work during this time, we'd love to know about it. You can send us a message to [email protected]
Additional Resources
Here is a list of websites where you can find additional information and resources: