Global Outreach
God wants to use us to impact His world – to reach every nation, tribe, people, and language with His truth and love (Revelation 5:8, 7:9). God has a specific role for every follower of Jesus in His global story. We are here to help you discover what your role is in making disciples of all nations.
There are several ways to step into God's global story – pray, welcome, send, or go.
Stay up to date with upcoming global opportunities – sign up for our monthly newsletter!
---
Pray
Join in God's mission through prayer. Who should we pray for?
Pray for more workers
Currently, there exists only 1 missionary for every 216,300 people who live in areas with little to no Gospel access. Jesus says, "The harvest is plentiful, but the workers are few. Ask the Lord of the harvest, therefore, to send out workers into his harvest field" (Luke 10:2). Learn more here.
Pray for current missionaries
Hill Country Bible Church currently has over 60 missionaries on the field who need prayer for strength, favor, and the advancement of the Gospel (Romans 15:30-31, 2 Corinthians 1:8-11, Ephesians 6:18-20, Philippians 1:19, Colossians 4:3-4, 2 Thessalonians 3:1-2). Sign up here to receive our missionaries' specific requests.
Pray for the nations
Over 3 billion people in the world today have limited or no access to the Good News of Jesus Christ. That's 40% of the worlds population! Because they live in areas of the world with very few or no believers, they will not hear unless someone goes to tell them (Romans 10:14-15). Click here to learn about these people groups and how to pray for them.
---
Welcome
God is bringing the nations to our doorstep from areas of the world with limited to no access to the Gospel. Historically, God has used migration to draw people near to Himself. Will you help us welcome, love, and reach international students, immigrants, and refugees so they have an opportunity to draw near to God?
---
Send
You can make a significant impact by supporting missionaries around the world financially or joining our Missionary Care Team. The Missionary Care Team is responsible for creating and mailing care packages, hosting appreciation and "welcome back" events for our missionaries, and coordinating housing and vehicles for our missionaries on furlough.
See where our missionaries are serving currently below: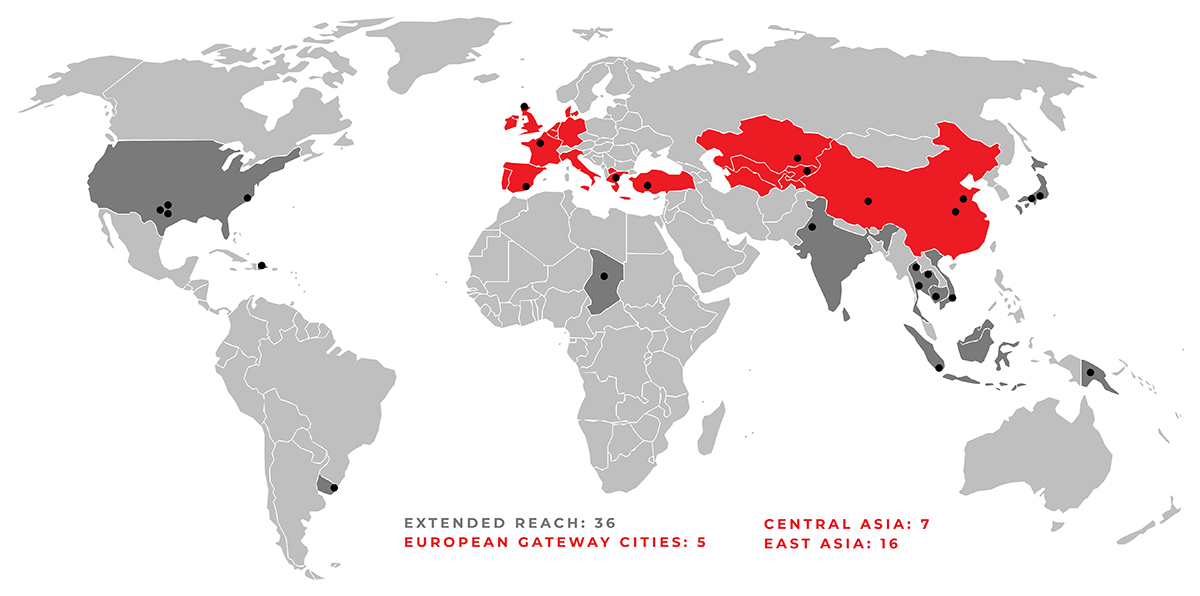 ---
Go
Take the hope of Jesus to the world! He has made us His ambassadors, "as though God were making his appeal through us" (2 Corinthians 5:20).
Explore our cross-cultural short-term mission trips, or reach out to us for more information about going long-term with a disciple-making team or through your career!
Short-Term Mission Trips
We partner with long-term missionaries around the world so that God may be glorified among all His creation. By participating on a GO Trip, YOU will actively help "make disciples of all nations" by verbally proclaiming the Good News of salvation, demonstrating Jesus' life, and serving our missionaries (Matthew 28:18-20).
2019 short-term mission trip applications are open! Here's what to do:
Pray about where God wants you to serve
Apply before the trip deadline! (Trips have different deadlines - check the specific trip page for details)
30-Minute Trip Interview (if applied for international trip)
Receive confirmation of Team Placement within 2 weeks of trip application closing
Start raising financial and prayer support (training provided)
Attend mandatory Team Trainings
GO on the trip!
Debrief meeting with team upon return
Send "Thank You" notes to all supporters
Share with others about how you saw God move!
We can't wait to partner with you to reach every nation! Explore mission trip opportunities here.
Missionary Preparation Community
Have you ever considered moving with a team to another country, planting a business in a new context, or requesting an overseas transfer with your current company so that you can be a part of reaching new cultures with the gospel of Christ? We would love to help you maximize this opportunity!
Imagine what would it be like to step outside of your comfort zone and experience first-hand God's faithfulness to work in different cultural contexts. We dare you to prayerfully consider where the Lord may be calling you to make disciples. It's a dangerous prayer and He might surprise you with the answer, but we know that you will be blessed abundantly for seeking His will, and we'd love to walk this journey with you!
Missionary Preparation Community (MPC) is a weekly small group environment to help guide and prepare those who strongly desire to move internationally in less than 36 months. After a short interview process, participants will have opportunities for mentoring relationships with veteran missionaries, discussion-based learning, and active experiences, this community will help you navigate your journey to the field and prepare you for your first term abroad.
What sort of topics will be covered?
my motive for becoming a missionary
dependency on the Lord
unengaged and unreached people groups
church planting movements
team & family dynamics on the field
spiritual warfare
vibrant life in a field where there is no church
how to best learn a language
culture shock
black, white, and gray – convictions and morality in another culture
physical and emotional health
how to choose a field, agency, and team
partnership development
leaving well
So, is this a group that meets to discuss missions or are there other opportunities for growth?
No, it's much more than that. There will be four avenues of growth:
Group Time (2 hours per month)
Growing the habit of cross-cultural evangelism, discipleship, and multiplication
Coaching opportunities from veteran missionaries who have served on the field
Personal time of prayer, time in the Word, and worship of Christ (this is not scheduled, but it is essential as you walk in this and make decisions)
How do I know if I'm ready for something like this?
By entering this community, you are:
intending to move internationally in less than 36 months
committing to meet together weekly for two hours to share a meal, pray, learn, encourage, and grow with others in process
willing to engage others with the gospel and discipleship in your daily life
open to the input of veteran missionaries and missional professionals
willing to yield to God, the Bible, and the leadership of HCBC (or your home church)
willing to take a vision trip to explore a potential field
If you're eager to become a part of an MPC, we would love to meet you and hear about your desire to go. After a short interview process, we can decide whether or not this is the appropriate step for you. Email us at go@hcbc.com.