NEXT LEAD PASTOR AFFIRMED! MAY 21, 2023
God has been faithful in leading us through this adventure in faith.
Today, we're excited to share that the members have officially voted to affirm Tim Kuhl as our next Lead Pastor!

Watch this special message from Pastors Tim Hawks and Tim Kuhl.
We want to thank you for partnering in prayer through this exciting period in our church family's history. And, moving, forward, thank you for your continued prayers as the elders and executive leaders work toward a smooth leadership transition in the coming months. Finally, and most importantly, we thank God for His leading as each of us, together, work toward our mission of saturating Greater Austin with the love of Jesus.
Our Next Adventure In Faith
Last fall, we began the search for the next Lead Pastor of Hill Country Bible Church. After much prayer, fasting, and an extensive interview process, our elders unanimously believe we have found the person God is calling to our church – Tim Kuhl. The elders have invited Tim to be our new Lead Pastor. The final step of the Lead Pastor search process is a congregational vote to approve the elders' decision.
This Sunday, May 21, Pastor Tim Kuhl will join us at Hill Country to preach. Following each service at all locations, we will hold a special business meeting to vote. Given the importance of this congregational vote, it is important for you to understand the vote and the search process as well as to get to know Tim Kuhl.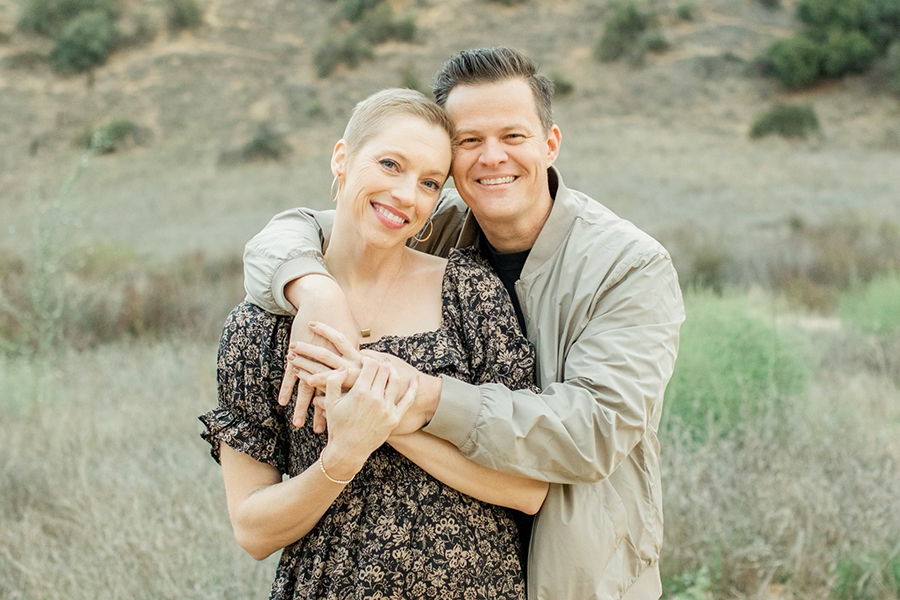 MEET TIM KUHL
Although it's impossible logistically for everyone in the church to meet Tim before the vote, we want you to have the opportunity to get to know him. You can find out all about Tim, his family, spiritual journey, ministry experience and more on our Meet Tim Page. Hear directly from Tim and his wife Wendi, and listen to some of Tim's previous sermons right now.
THE SEARCH PROCESS
We've started the search with prayer; it continues to be a fundamental part of this process. Over the past five months, our search team of elders and executives has been engaged in a thorough interview process with Tim. The process included vetting by an expert search firm and a screening team of church members of all ages and backgrounds. Along with reviewing Tim's sermons, our elders, executives, and other high level leaders had multiple hours of in-depth interviews with Tim, evaluating areas like vision alignment, teaching, theology, leadership and shepherding, and much more. We brought Tim to Austin for two in-person interviews and visited him at his current church for an in-person interview. After his most recent visit, the elders spent a week praying and fasting before they unanimously voted to invite Tim to be our next Lead Pastor, pending a congregational vote.
About the Vote
According to Hill Country's governing principles and practices, the Lead Pastor is recruited and hired by our elders with the approval of the voting membership.* After five months of an extensive interview process and a week of prayer and fasting, our elders have unanimously voted to hire Tim Kuhl as our next Lead Pastor. The final step of the Lead Pastor Search process is the congregational vote to affirm the elders' decision. A two-thirds majority of members present for the vote is required for approval.
In order to participate in the vote of approval, you must be a member of Hill Country. Church membership is a significant commitment. Members of Hill Country must be connected to the church family and have signed the Church Membership Covenant (see membership qualifications and expectations**). You can become a member by attending Discover Hill Country.
* 1) Government: Section D2. The Lead Pastor will be recruited by the elders or their delegates and hired by the elders with the approval of the voting membership. 3) Voting: Section B. Voting by the membership is required for the following: hiring or terminating the Lead Pastor, the purchase of real property, lease agreements of real property exceeding 60 months, the election of elders, and amendments to this document. A two-thirds majority vote of those present and eligible to vote is required for approval of the above-mentioned items.
** 2) Membership Qualifications and Expectations: Membership at Hill Country Bible Church Austin is open to all who testify of their salvation by faith in the Lord Jesus Christ to two elders or two elder delegates; and agree with both the Purpose and Doctrinal Statements. Prospective members are also required to sign the Membership Covenant. Associate membership is available for those under eighteen years of age who fulfill the same qualifications. Associate membership does not include the right to vote. Members of Hill Country Bible Church Austin are expected to support their church by participation in worship, instruction and giving of their time, talents, and treasures to the accomplishment of the purposes of the church. Members should take seriously the Great Commission and the directions of the Lord Jesus Christ. (Matt. 28:19 -20; 2 Cor. 9:7, Heb. 10:25, John 13:35)
Why are we searching for our next Lead Pastor?
Watch Pastor Tim Hawks explain why we believe this timing is the right time.
What are you looking for in our next Lead Pastor?
As Pastor Tim explained in the announcement (watch here), we're looking for someone to build upon the foundation that God has already laid here at Hill Country. We're searching for someone who has a heart for God and people, who desires to reach our city and beyond with the gospel, who has strong leadership and vision gifts, and, most importantly, lives what he preaches.
Who decides who the next Lead Pastor will be? Will there be a vote?
The BIG answer is God! The logistical answer is the elders will lead our church in discerning who God has called as our next Lead Pastor. Once the elders believe they have found the right person, they will bring the candidate to our church members for a vote to affirm him.
When will the congregational vote take place?
We will hold the vote at all locations after each service on May 21. Church members will vote whether to affirm the elders' conviction that Tim Kuhl become our next pastor.
Who is eligible to vote?
Anyone who is a current member of Hill Country Bible Church will be eligible to participate in the vote of affirmation. If you aren't a member, you still have time to become one before the vote. Find out more here!
If we affirm a new Lead Pastor, what happens next?
There will be a period of overlap to allow Pastor Tim Hawks to pass along our church's DNA and introduce him to the staff, the elders, the congregation, and our local, national, and global partners. The elders, Pastor Tim Hawks, and our new pastor will work together to plan a positive, smooth transition of the Lead Pastor role. They are committed to transitioning with excellence to ensure the success of our new leader and the church.
Will Tim and Cindy leave our church family after we find our next lead pastor?
Hill Country is Pastor Tim and Cindy's church family. They are committed to help support our next lead pastor and continue to advance our church's vision in any way they can.
Will we celebrate Pastor Tim and Cindy Hawks?
Absolutely! We want to honor the investment of Tim and Cindy throughout their many years of service to Hill Country. After the period of overlap and transition, we will take the appropriate time to celebrate them.
Will hiring the next lead pastor change the mission and vision of the church?
No. Hill Country Bible Church is dedicated to saturating Greater Austin and beyond with the love of Jesus. We are looking for someone who is committed to our church's mission, vision, and values and will advance them as we move into the future.
Were internal candidates considered for the role?
We kicked off a national search that has been open to both internal and external candidates. God has blessed Hill Country with excellent godly leaders, who are serving in meaningful roles. And if any internal candidate wanted to be considered, they were welcome to apply.
What can be expected in terms of communication efforts on the search?
Our goal is to communicate with you regularly across a variety of platforms. You can expect to get from updates during Sunday services, church business meetings, and via our e-news and social media channels. In addition, this webpage will serve as a central location for search updates.
---

Search Announcement
At the start of the church, Pastor Tim and Cindy took a moment to share their heart on this next step of faith for the church. Watch this message on the announcement of the search below.