Women's Ministry
Grow and Connect in Christ
Fall more in love with Jesus and discover how beloved you are by your faithful Father. The Women's Ministry at Hill Country Bible Church is a diverse community of women that turn to God's truth for answers, love and support one another through life's ups and downs, and strive to wholeheartedly live for Christ. Build a deeper relationship with God through empowering and positive friendships with other women.
Women's Bible Study
Lakeline

Thursday: 9:30 – 11:45 am
Jan 17 to Apr 4 – Register*
Thursday: 7:00 – 8:30 pm
Jan 24 to Apr 11 – Register*

*Only if you did not register for Fall 2018

Steiner Ranch

Tuesday: 9:30 – 11:30 am
Jan 22 to Apr 9 – Register*
Tuesday: 6:30 – 8:30 pm
Jan 22 to Apr 9 – Register*

*Only if you did not register for Fall 2018

Brushy Creek

Thursday: 6:00 – 7:30 am
Jan 24 to Apr 11 – Register*
Thursday: 9:30 – 11:30 am
Jan 24 to Apr 11 – Register*

*Only if you did not register for Fall 2018
Watch Women's Bible Study Videos
---
This Is Life
Ever feel like you're constantly on the move, yet going nowhere? Often busy, yet not much to show for it? Do you sometimes lay your head down at night and ask, "Is this all there is"?
This year we're going to slow down and look at the one person whose life was purposeful although it was short, and full although never hurried. In the book of John, the apostle tells the beautifully true narrative of the life of Jesus. A life on mission, full of meaning and grace. As we observe his life and learn from his teachings, we'll see he also offers that same life to us. He actually said he came to give us life—a full life.
Join us this year as we walk through the Gospel of John, a book so basic the beginner will feel welcome, yet so deep the seasoned student will be challenged again and again. Together we'll discover how Jesus came to give us eternal life and an abundant life right now! A life full of peace, hope and purpose. Take a little break from the crazy of this world and let the creator of life itself tell you how he always intended you to live. THIS is LIFE.
Sign up for your campus!
*NOTE: This is a two semester study. If you were part of the Fall 2018 semester, you do not need to register again. If you were not able to join us in the Fall, we would love for you to join in this Spring! Register using the links above and you can jump right in!
Are you interested in facilitating a Women's Bible Study in your own home, coffee shop or office? Do the campus times not work in your schedule? We want to talk with you! We would love to support you and provide you with the resources you need to host a Bible study with your friends, neighbors, or co-workers. Click here to email for more information.
Women's Upcoming Events
Women's Bible Study
This is Life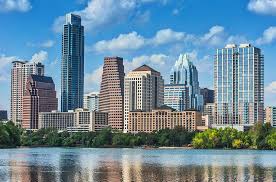 Bill Glass Day of Champions
A Prison Ministry Event