Financial Peace University
It's time to take back your freedom!
FPU is a life-changing 9-week course that includes practical lessons to help you eliminate debt, build wealth, give like never before, and much more! Each lesson, taught by Dave Ramsey and his team of financial experts, is based on biblical wisdom and common sense.
Click the link below to register for our upcoming classes:
Sunday Evenings Class begins on Januray 23rd at 4:30pm
Wednesday Evenings Class begins on Januray 26th at 6:30pm
*All classes are currently scheduled to be in-person. Any changes will be sent via email prior to the start of class.

Budgeting Workshop Januray 29th at 10am
It's time to take control of your money with the power of budgeting. Join us in this workshop where you will learn how to create a zero-based budget and get answers to some common budgeting questions. No matter what Baby Step you're on or stage of life, discover a clear-cut way to make a budget that actually works!


Check out some of Dave's newsletters for some encouragement and additional financial wisdom:
13 Signs You Need to Refresh Your Budget
2021 and 2022 Federal Income Tax Brackets and Tax Rates
How to Save Money: 22 Simple Tips
If you have any questions about the FPU classes, please email us at [email protected].



---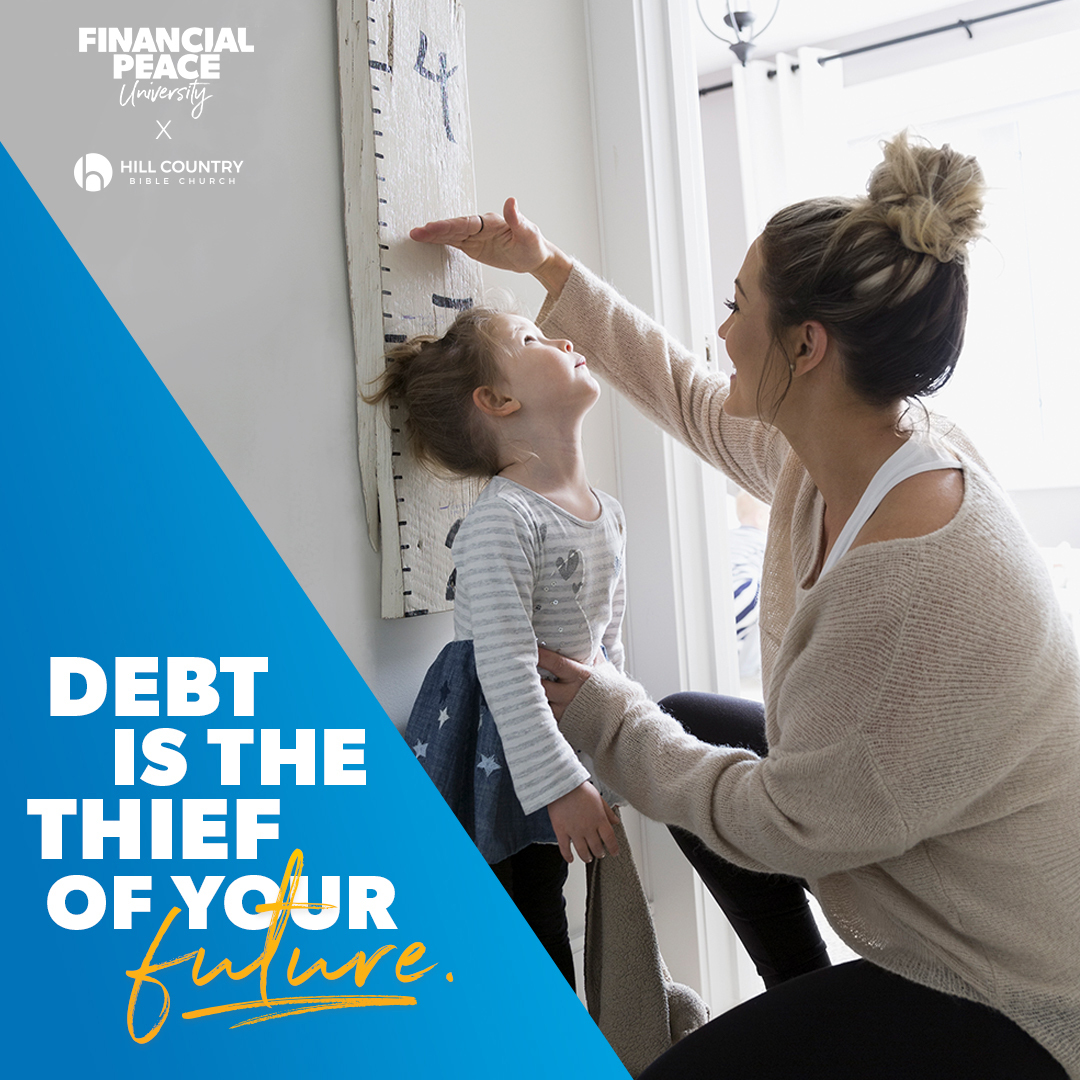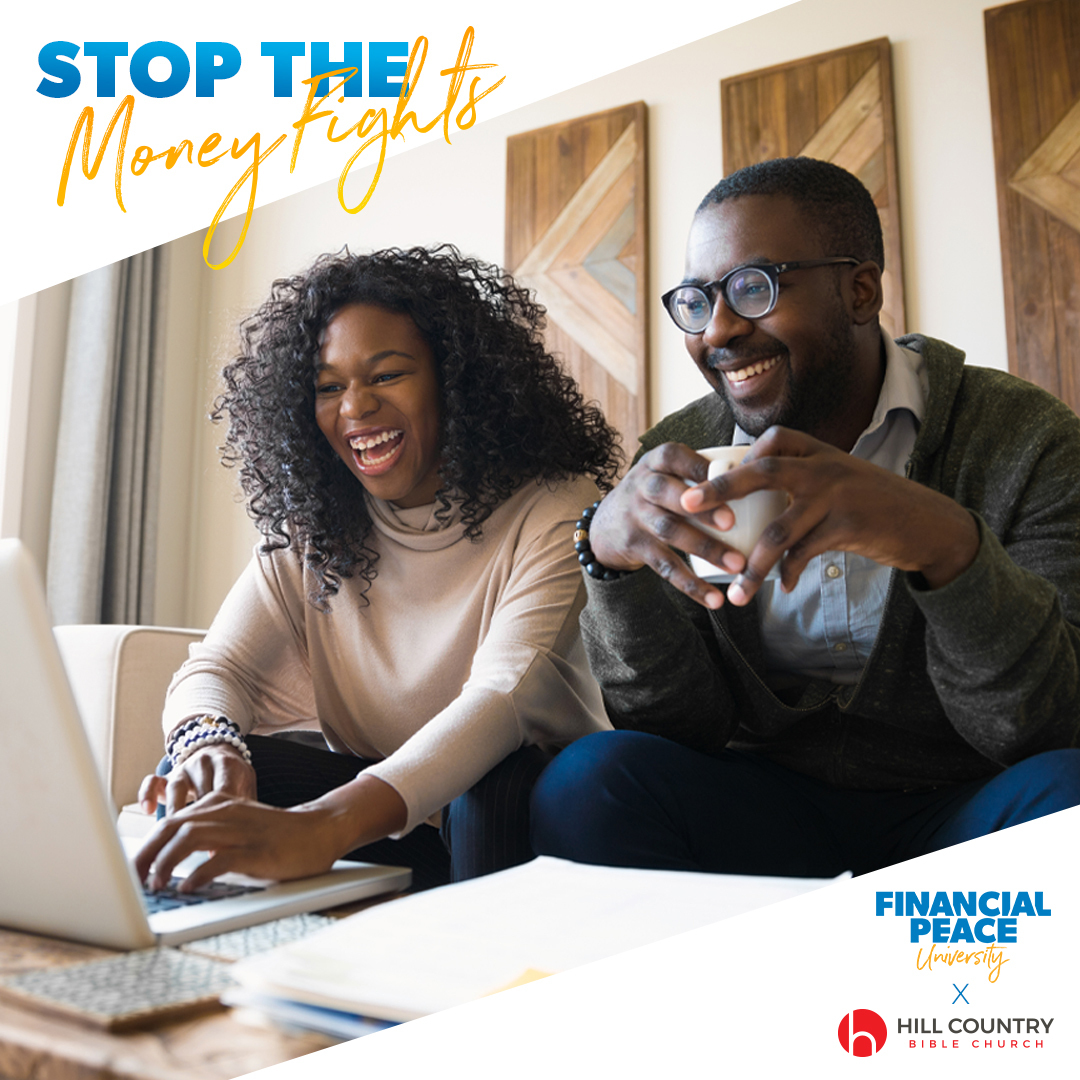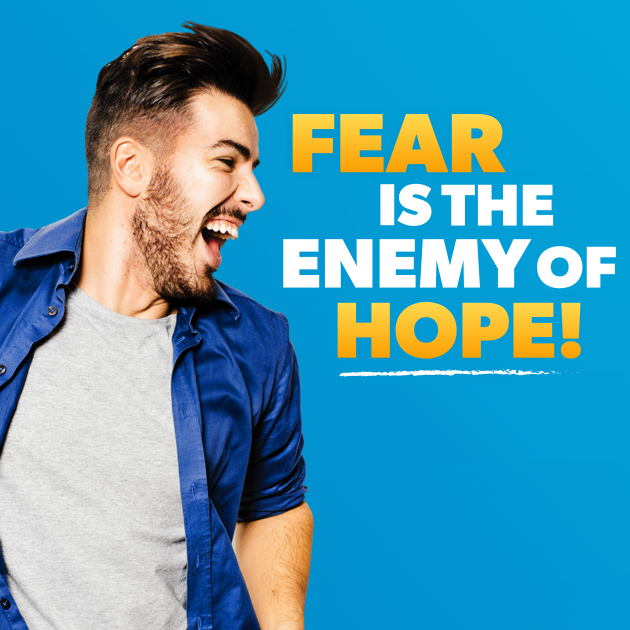 What is FPU?
IT'S THE CLASS THAT TEACHES YOU HOW TO:
Pay off Debt
Budget
Save Money
Give Generously
IS THERE A COST?
We're able to offer a one-year membership for $95 per family. The cost is for the one-year membership to Financial Peace, which includes online resources and the EveryDollar Budgeting App. We guarantee that the investment will be worthwhile.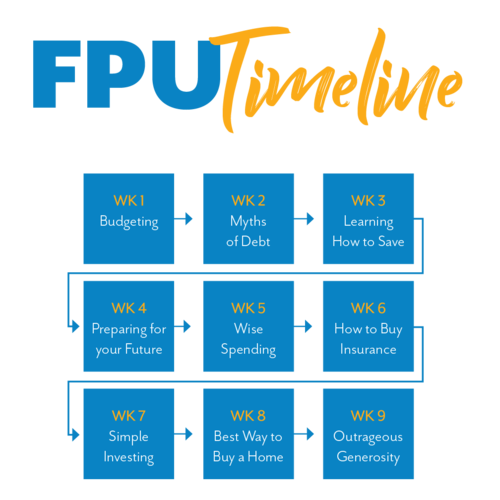 What classes are available?
Click the links below to register for our open classes. More spring classes are coming soon!
Legacy Journey
Crystal Falls
Why should I participate in FPU?
When you better manage your money, you better manage everything. Learn to be more intentional with your time and money therefore having margin to live out your true passions.
Discover unity in your marriage
Eliminate debt
Build savings
Increase financial security
Live generously
How do I join?
Sign-up to join an FPU group on this page; spring classes are coming soon! Once registered, group members will receive the following at their first meeting: FPU workbook that goes along with weekly lessons and one-year online membership to Financial Peace University.
Can I lead a group?
Absolutely! Your experience is greatly needed and appreciated. Sign-up to host an FPU Group here.
What is the format?
FPU groups meet once a week for nine weeks to watch and discuss video lessons, complete weekly assignments and support one another.
I have already gone through FPU. Why should I do this again?
We invite you to leverage your experience to help others. Sign up here to lead a group.
Take advantage of Ramsey Solutions newest features through FPU.
You may find fresh insight and steps for your financial stewardship.
Additionally, FPU Alumni can attend for no cost. If you would like the updated material (workbook and online resources) you can simply register for $80 or purchase a workbook for $10 by emailing [email protected].
Do you offer scholarships?
Many of us can cover this cost, but don't let cost be the barrier that stops you. Reach out to us and we'd be happy to start the conversation around how to get you a membership.
Our heart is to bless as many people as possible. Our scholarships are made available through the donations of our congregation. As a result, there are a limited number of scholarships available. You can request a scholarship by completing our scholarship form.
Is there childcare available for groups?
Some groups offer childcare, and others do not. You'll be able to view the details of each group before registering for that group.
What will be different after FPU?
Live with a new vision for stewardship and generosity.
On average, members pay off $5,300 in debt and put $2,700 in savings following FPU.
89% of members graduate with at least a $1,000 emergency fund.
Create a new normal for you and your family tree.
What is the investment?
The normal cost is $129 but because of our partnership with Ramsey Solutions, we have a discounted rate of $80.00 per family. This includes one-year membership to Financial Peace online resources.
What is Defying Gravity?
FPU groups are a part of our bigger Defying Gravity movement. Defying Gravity is a partnership between Dave Ramsey and churches around Greater Austin to help thousands of families experience freedom from the gravitational pull of consumer culture. Find out more here.
How can I help?
Volunteers help create an amazing FPU experience for everyone! If you would like to serve as an FPU volunteer, we'd love to hear from you! Sign up here.
How can I pay it forward?
If you want to help others better understand financial stewardship, consider giving a gift to our scholarship fund. We are working to remove financial barriers so that we can see everyone defy gravity! Click here to gift a scholarship and including "FPU Scholarship" in the memo.