Find Healing in a Broken World
We all face trials, but we don't have to go through them alone. God has called us to serve our neighbors who are suffering or hurting. If you're having trouble navigating life's challenges, we want to come alongside you and help you experience the relief and comfort offered in Jesus Christ. Whatever prayer, care, or assistance you need, we can help.
Give
If you're led to give to to our Benevolence Ministry, which comes alongside those in need to offer spiritual and financial support, please click the red button below.
Immediate Needs
Relief in Christ
Because dilemmas and urgent needs don't always occur at a good time, for after-hour care call 512-331-5050 (dial 2 after hours) and someone from our minister on-call team will return your call as soon as possible.
Benevolence Ministry
Our Benevolence Ministry provides assistance navigating life's challenges. If your financial issues have become too overwhelming, let us help you in tackling that challenge. We can walk with you as you make decisions and connect you with other ministries or agencies that can support you in your time of need. The Benevolence team assesses requests for financial assistance from individuals in need and then works with them toward a solution, which mauy include providing temporary, short-term assistance.
If you are in need of short-term assistance, call us at 512-331-5050 or email [email protected]
Prayer
PRAYER
How Can We Pray For You?

We all need prayer – especially in our greatest times of need. Whether you'd like to pray alongside someone on a Sunday morning, or would prefer to have a team pray privately for you, let us help. At anytime you can fill out a digital Connect Card and send us your prayer request.
Submit a Prayer Request Online
Serve in Prayer

Prayer Chain
This team responds with faithfulness and confidentiality to the many requests for prayer that is received each day via email and connect cards. Join this team and pray for requests by praying where you are when you receive the prayer request in your inbox. If you would like to serve on the prayer chain email [email protected].
Unceasing Prayer Movement - Praying for Our City
Hill Country Bible Church is joining churches across our city to make Austin, Texas the most prayed over city in America. Therefore, we have selected the 3rd Monday of each month as our day to cover 24 hours in prayer. Click on the link below to sign up for the 30-minute prayer slot (you can take more than one slot) to make sure we have someone praying during all 24 hours of the day. With your prayers, God can make amazing things happen in our city! SIGN UP
Pray for Our Missionaries
Hill Country Bible Church currently has over 60 missionaries on the field who need prayer for strength, favor, and the advancement of the Gospel. Sign up at www.hcbc.com/global to receive our missionary's specific request.

Sunday Morning Upfront Prayer Team
Join the team after each service to pray for others as they come forward for prayer. Contact Cindy Murrell if you would like to join this team by emailing [email protected]
Counseling
Counseling for All Life Stages
About Us:
Hill Country Bible Church has the vision to offer professional counseling along with excellent pastoral care to help those in need find an anchor to weather the storms of life. Life's burdens can be so heavy to carry at times, and we find ourselves needing support and guidance. As a ministry of Hill Country Bible Church, we want to come alongside you in your time of need and embrace the power of community on the road of healing.
Our Team:
Our counseling team is made up of our Pastor of Congregational Care and Licensed Professional Counselors as well as non-staff LPC-Associates and LMFT-Associates who provide counseling to individuals, marriages, and families who are looking for growth and healing. Our hope is that each person's growth impacts every component of their life. We work to give hope to clients by integrating the beauty and wisdom of theology with psychological evidence-based interventions.
Questions and Appointments:
Please click the red button below to schedule a counseling appointment. If you have questions concerning our counseling services or would prefer to schedule an appointment via email, please contact Shelly Corbin at [email protected].
Notices and Disclosures:
Notice of Electronic Disclosure
Counseling Center Locations:
We currently offer two locations for counseling services:
Hill Country Bible Church Lakeline
12124 620 North | Austin, TX 78750


Hill Country Bible Church Steiner
4310 North Quinlan Park Road | Austin, TX 78732
Emergency Resoures:
Suicide Prevention Lifeline | 1-800-273-TALK (8255)
Crisis Texting Line | Text TX to 741741
Mental Health Crisis 512-472-4357
Report Child Abuse | 800-252-5400
Report Elderly Abuse | 800-458-9858
If you are experiencing an immediate emergency please go to your nearest emergency room or call 911.
Professional Counseling Internship:
At Hill Country Bible Church, we believe in pouring into the next generation of counselors by providing a training center that welcomes professionals who value education, solidly uphold ethics set by our Board, and desire to integrate research-based psychology with theology. Our training center is a post-graduate training program designed to help master's level therapists who share in the vision of Hill Country Bible Church, who are willing to grow in their own integration of faith, and who desire to minister to our church body and community. Benefits of HCBC Professional Training Program include:
A team approach to clinical learning and training
A supportive professional environment for gaining clinical hours
An integrated faith-based theoretical approach
Weekly training and site supervision
Opportunity to serve the Church and Community
Preparation for launching private practice through education in marketing, HIPPA compliance, and board ethics
If you are interested in being considered for our Professional Training Program for your Post-Graduate Internship, please contact Shelly Corbin at [email protected].
Support Group
939 Support Group

This group is for parents, family, and/or friends of people experiencing LGBT+ concerns. The group is designed to give members a place to talk honestly and openly about the challenges of loving, supporting, and ministering to their LGBT+ loved ones while remaining congruent with their Biblical beliefs. It will be a place to be connected with others who share common challenges and to be heard and encouraged. For more information, please contact: [email protected]
Personal Finance
Biblical Stewardship of God's Gifts
Many of us struggle to surrender our finances to God's wisdom and direction. Sometimes, that results in severe consequences in our lives and relationships. Fortunately, the Bible supplies us with a tremendous amount of wisdom with over 2,300 scriptures that deal with money and possessions.
The Bible has over 2,300 scriptures on money, wealth, and possessions. At Hill Country, we offer several opportunities to grow as a biblical steward of God's resources.
Visit hcbc.com/stewardship for more information.
Celebrate Recovery
Recovery for Life's Hurts, Habits, & Hang-Ups
God's healing is full, and it is freeing. If you are haunted by shame, blame or guilt, discover God's redeeming and restoring love through Celebrate Recovery. Celebrate Recovery is a safe place where you can unlock God's healing power in your life as you process your trials with others who share similar struggles. The result is peace, joy, and a deeper relationship with God.
Monday Evenings in North Auditorium of Lakeline Campus
6:30 PM - Fellowship/Accountability
7:00 PM - Large Group (Worship, Lesson or Testimony)
8:00 PM - Open Share Small Groups
9:00 PM - Fellowship/Accountability
If you have questions, please call 512-336-4325 and leave a message or you may send an email to [email protected]
GriefShare
LOSS HURTS and WE WANT to HELP
If you have lost a loved one, you may feel people don't understand your pain and suffering. Although this is a confusing and challenging time, GriefShare provides a safe place to join a group of others who understand the emotions you're enduring. In this community, you'll find peace, comfort, and the resources to rebuild your life. You don't have to suffer through the grieving process alone.
Tuesdays, August 29 - December 5 @ 6:30-8:30pm, Lakeline, Room 2.120
Cost is $25 for workbook. Childcare available. To attend or request information please email us at [email protected]
Job Seekers Network
Helping You Find a Better Fitting Job Faster
Please visit Job Seekers Network for the most up to date information.
Join Job Seekers Network for free meetings each Monday. You will receive excellent job search training, encouragement, and the opportunity to network with other professional level job seekers. This is a proven process to help you find a better fitting job faster.
Meetings are from 9-11:30 am on Mondays. A typical meeting includes a guest speaker and small group training on personal branding, resumes, LinkedIn, interviewing, networking with job seekers + recruiters, and more. JSN also offers special workshops on career direction and life purpose / calling.
JSN is open to everyone – you don't have to be a member of Hill Country Bible Church or any church to attend.
For more information and to send job leads, please visit: jsnatx.org
Testimonials:
"I paid $5,000 to another career service organization for essentially the same training I could have gotten for FREE at Job Seekers Network. That's why I volunteer my time to Job Seekers Network." – Douglas Mitchell, JSN Alumni/Coach
"I trust JSN and know that they are concerned with the whole person – their job search needs, sure, but also their emotional and spiritual needs. Helping them find work that fits them so that they don't end up unemployed again in 3 month makes a huge difference." – Michael Brown, JSN Business Partner
"I have been to over 300 job search groups around the United States, and Job Seekers Network is truly one of the best." – Abby Kohut, National Job Search Expert & Author
DivorceCare
Healing from the Hurt of Divorce
DivorceCare is designed to help you work through the challenges that come with divorce, all in an atmosphere of hope and support. Each class covers important and helpful topics such as anger, self-esteem and boundaries. Whether you are separated, newly divorced, or have been divorced for years, DivorceCare will meet you where you are and help you improve your life.
Mondays, September 11-December 18th @ 7:00-9:00pm, Lakeline, Room 2.120
Cost is $25 for workbook. Childcare available. To attend or request information please email us at [email protected]
Widows in Touch
Completeness in Christ
Learning to navigate life as a single woman again is difficult and full of unique challenges. Widows in Touch seeks to provide women with hope, encouragement, and an eternal perspective. By connecting widows with one another, we hope to create an environment where Jesus Christ can forge powerful, supportive relationships as you discover His continuing will for your life.
Our Purpose: The Widows in Touch Ministry exists to support, love and encourage widows, as we look together to Christ for our hope and future.
For more information please email [email protected].

Testimonies
"This group has been such a blessing for empathy, support, laughs, tears, spiritual growth, and friendship!! Love a sister in the Lord." -MP
"The widows' group keeps me grounded in God's Word, moving in the right direction. Love, love the book studies we've had. Coming alongside another who is grieving, reaching out to her in time of sorrow heals me also." -RAM
Freedom in Christ
Freedom in Christ
Freedom in Christ is a 10-week class that is designed to help you understand and live in your identity in Christ as a child of God. This course does not focus on how to behave but on how to believe. You will learn tools to replace lies that you might believe about yourself with the truth of God's word. Participants also learn ways to experience lasting life-change and freedom.
Break through to a greater level of spiritual maturity
Uncover any areas of deception holding you back
Resolve personal and spiritual conflicts
Learn strategies to renew your mind and break free from negative thinking and unhelpful patterns of behavior
The next available class will start on January 14, 2024.
Cost for workbook is $10. To attend or ask questions please email [email protected].
Special Needs Ministry
Special Needs Ministry
Where all Gods people experience the love of Jesus.
Our Philosophy

We believe every man, woman, and child should have the chance to experience the life-changing reality of Jesus Christ that speaks to them personally. We want to partner with you and your family by providing loving support and connecting you with other families in a community where the love of Jesus is shared in a real, impactful way.
Sunday Mornings at Lakeline

We believe every man, woman, and child should have the chance to experience the life-changing reality of Jesus Christ that speaks to them personally. We wnt to partner with you and your family by providing loving support and connecting you with other families in a community where the love of Jesus is shared in a real, impactful way.
Special Needs Classes | You are welcome to join us for one or both services.
9:00am - 10:30am
10:45 - 12:00pm
Join us for a Sunday of fun playing and age-appropriate activities while experiencing an engaging time of worship and learning about God's love. REGISTER TODAY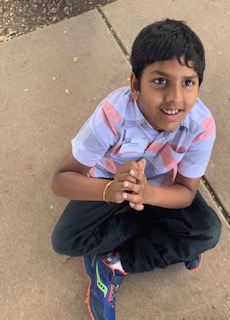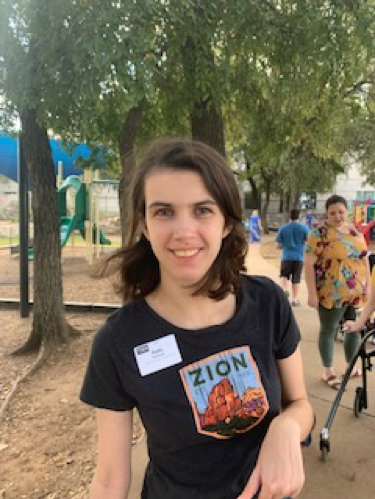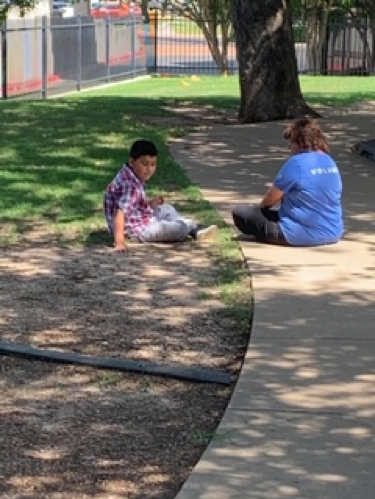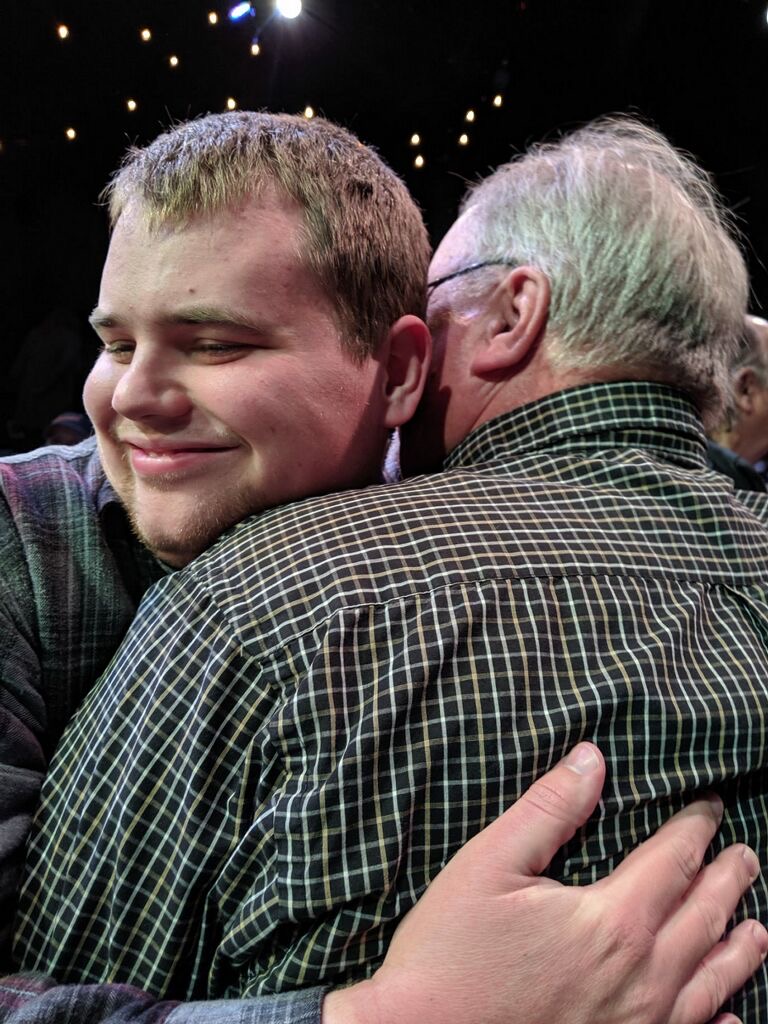 Parent Small Group
We desire to serve the entire family from our special needs community; parents of special needs children of all ages meet every Sunday immediately after first service in room 4.102.

Servant Leader Opportunities on Sunday!
We have several opportunities for both students and adults to serve in the Special Needs Ministry. Whether you'd like to be a classroom teacher, greeter, or a friend, we have a place for you on Sunday mornings and throughout the week. To join the team fill out this form: Join the Special Needs Servant Leader Team!
Deaf Ministry
Support for the Deaf and Hard of Hearing
Worship Service 9:00 am | Worship Center
Hill Country Bible Church welcomes both children and adults in the deaf community. We are committed to ensuring deaf individuals and their families experience meaningful worship, teaching, and interaction. We offer ASL interpretation during the 9:00 am Lakeline worship service.
Interpretation Services
If you have a need for sign interpretation for an HCBC ministry or event, please email Shelly Corbin.
We do our best to provide an interpreter when requested; we work with mostly volunteers and cannot guarantee their availability.
Volunteers Needed
If you know sign language and would like to volunteer in the deaf ministry please contact Shelly Corbin.
Marriage Clinic
Three-Day Marriage Clinic
The Three-Day Marriage Clinic™, facilitated by Karl Elkins, ThM, MA, LPC-S, will address issues in a concentrated, three-day format. This format allows time for each partner to be heard and to resolve each issue that rises to the surface. Join us from the comfort of your own home for this amazing three-day marriage clinic! All clinics are hosted on zoom and not in person.
What Will You Learn?
• Top 25 Essential Marriage Skills to Help Your Marriage
• One Concept that Stops Anger and Arguing
• Stop Arguing about Money, Communication, Sex, Parenting
• Should I divorce or stay married?
• Recover from Adultery
• Why One-Hour Sessions Don't Work for Most Couples
• Many more topics
2023 Marriage Clinic
August 18-20
September 15-17
October 13 - 15
November 10-12
December 8-10
Inquire about clinics or request more information contact:
Terry Elkins
[email protected]
or call 832-358-0900
Recovery Groups
Alcoholics Anonymous
Alcoholics Anonymous is an international fellowship of alcoholics dedicated to sobriety and recovery through its spiritually inclined Twelve Steps program.
Lakeline Location | Monday - Thursday | 6:15pm | Portable 4

SR Cornerstone Group
This group uses the same teaching as all AA groups.
Steiner Location | Mondays | 7:00 pm | Room 139
Narcotics Anonymous— Spiritual Foundations.
NA is support group for those attempting to recover from drugs other than just alcohol.
Steiner Location | Mondays | 7:00pm | Room 116