Elder Candidates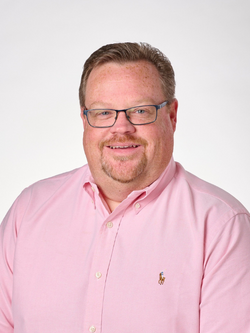 Sean Cornish
Sean gave his life to Christ at Falls Creek Baptist Camp in Oklahoma during the summer of 1987. Then he was active in a vibrant student ministry throughout middle and high school in Sugar Land, Texas, where he was baptized in 1991.
He moved to the Austin area and Hill Country Bible Church in February 2004 where he met his soon-to-be wife, Brenda, in a small group. They were married at the Lakeline location in 2005. Together, they have 2 daughters, Grace and Hailey, both of whom love participating and leading in Student Ministry and serving in Children's Ministry.
Sean has both participated in and led mission trips with our Global Outreach Ministry, including taking both daughters to Haiti. He has served in various ministries including Worship, Mens, Connections Leadership Team (where he hosts Discover Hill Country), the Former Brushy Creek Location Leadership Team, and the Round Rock Relaunch Team, as well as Small Groups where he leads a small group and enjoys coaching small group leaders.
Sean is a Senior Account Management Executive working for a financial software company in Austin where he manages a portfolio of banks and credit unions that use the company's digital banking product. Sean enjoys traveling with his family and college football (Hook 'em Horns!).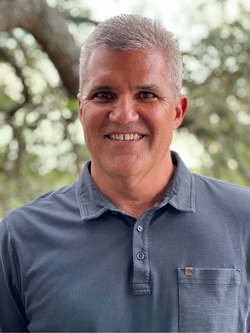 Mike Parr
Mike was born and raised in Texas where he dedicated his life to Christ and was baptized at the age of ten. Mike met his beautiful wife Kim in Stephenville, and they've been married for 33 years. They have three wonderful children — 26-year-old twins, Caitlin and Ryan, and 15-year-old, Lauren, who is a sophomore at Hill Country Christian School. Mike and Kim recently celebrated Caitlin's wedding and welcomed their son-in-law Nick Pawelka into the family.
Mike is a graduate of the University of North Texas with a degree in business. Mike and Kim moved to Austin from the Dallas area in 1998 and have been members of Hill Country Bible Church for the past 23 years. Mike and Kim have served in several ministries including Awanas, Children's Ministry, D-Group Leader, Small Group Leaders, Men's Ministry Leader, and Family Ministry Team Leaders. Currently, they serve on the Connections Team, and Kim serves as a leader in Women's Ministry. Mike has also been involved in Bible Study Fellowship leadership.
Mike is in technology sales in Austin and enjoys spending time with family, sporting activities, outdoors, cycling, working out, and reading.