What's After ATX
In our modern age of medicine, one in twenty-five people have been pronounced clinically dead and yet were resuscitated. More intriguing is what these "after-death-experiences" reveal about the next life. These near-death experiences, or NDEs, are a global phenomenon. It's estimated that there are more than 13 million in the U.S. alone.

Millions of people are telling stories of their near-death experiences, and our culture is fascinated by them. It's time to start talking about what life after this life might look like.

What's After ATX is a diverse and creative place to seek answers, information, and experiences to satisfy curiosities around this newly scientifically supported evidence of life after death. Our purpose is to empower both individuals and groups to explore the important questions about life and spirituality through immersive media and open conversation.
How do I join in?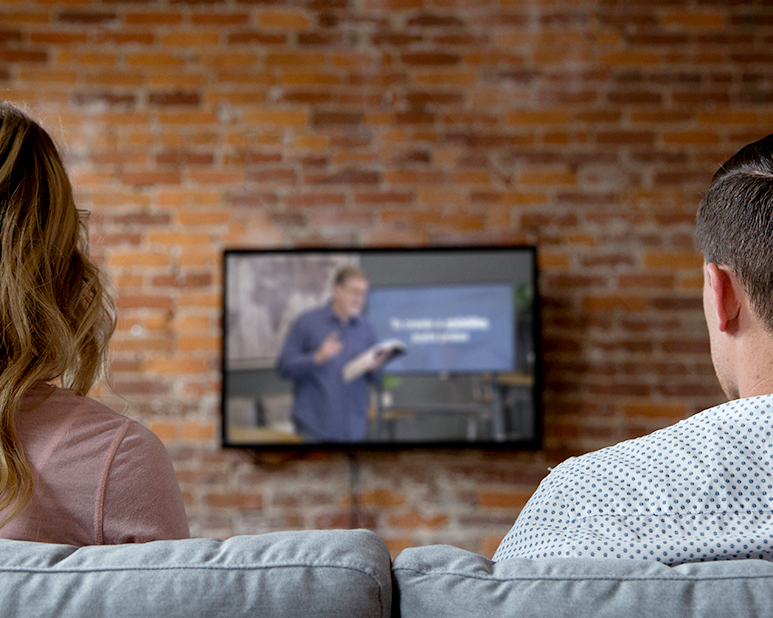 Watch the What's After ATX Series
We're excited to explore near-death experiences and what they can tell us about the possibility of life after this life in a message series. Join us for a six-week series starting May 3. You'll hear stories directly from people who clinically died and discovered an exhilarating life that awaits us. And, if you are joining us late, we will be posting each message for you to catch up on. We encourage you to invite others to join you for this life-changing series online.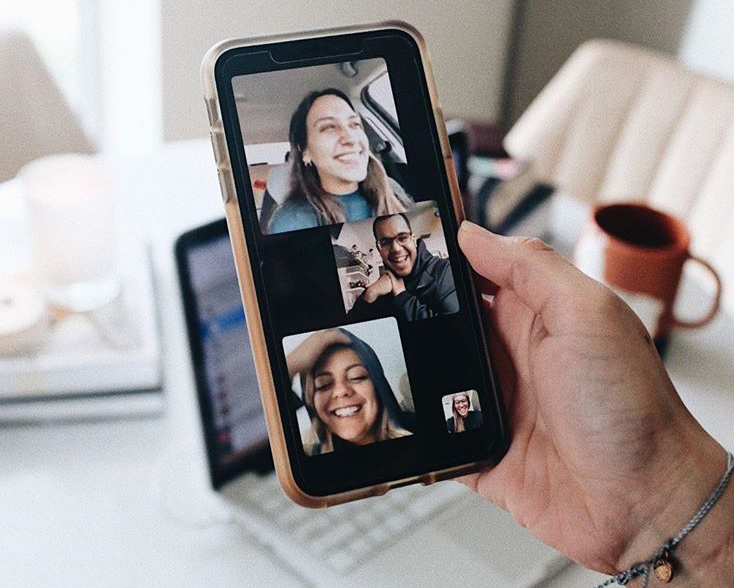 Host a What's After ATX Discussion
A key portion of the What's After ATX movement is coming together with others to get curious and discuss questions around life after death. What's After ATX Discussions are a safe place to do this! For six weeks, you gather together to watch a short video and then explore near-death experiences and the "common threads" survivors are reporting about their experiences. These discussions are for people of all backgrounds and beliefs to freely and openly discuss the important life questions. We encourage you to sign up today to host a discussion!
Want to know more before you sign up to host? Watch the 6 discussion videos.
More Ways to Get Involved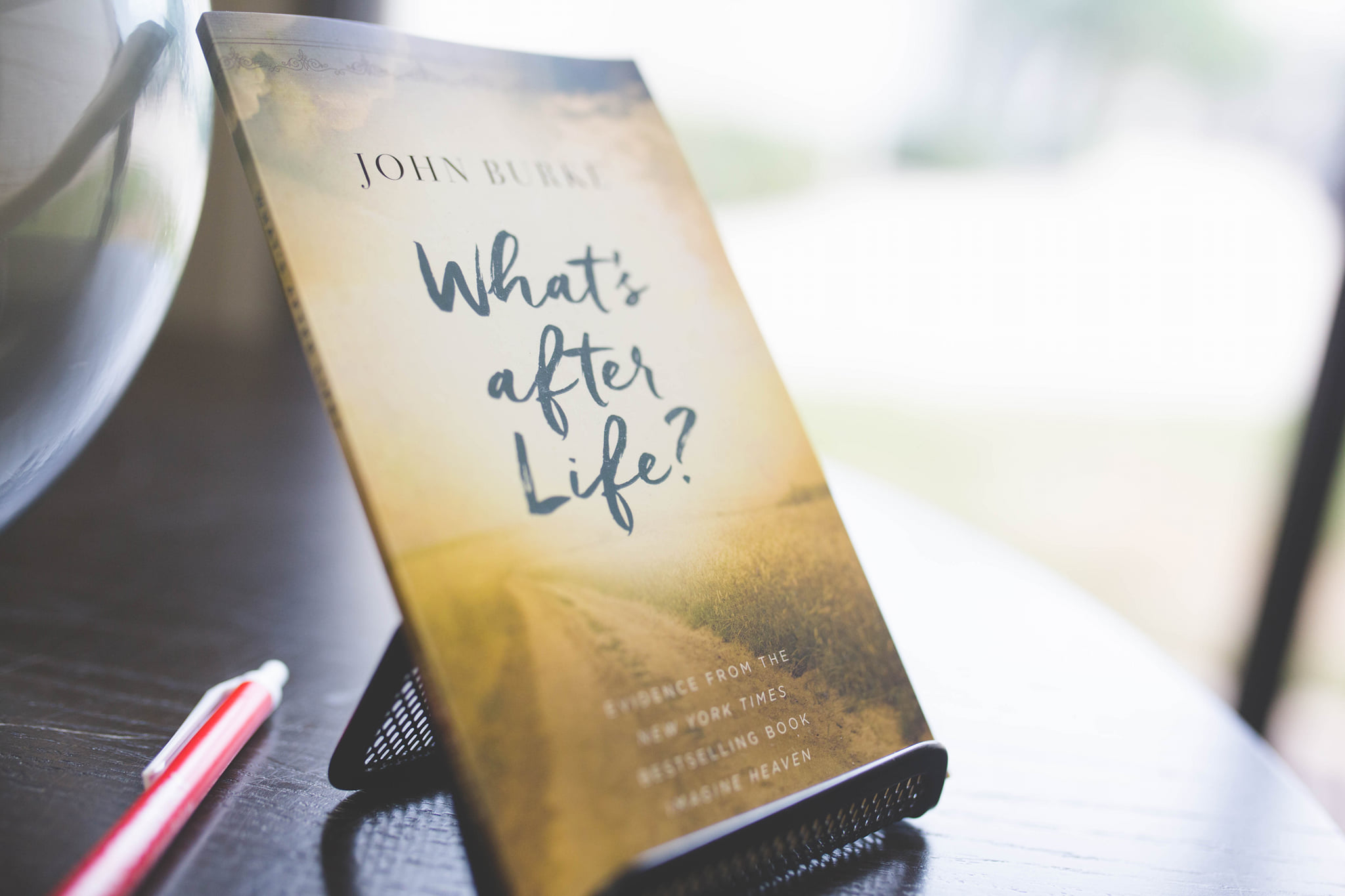 Read and Share the What's After Life Book
We're encouraging everyone to join in the conversation of what happens after we die. An easy way for you to start these conversations is by reading and giving away copies of the What's After Life? book.
To order the book, please use the link below to get a 50% discount from Baker Publishing on orders of 20 or more. The book is an 80-page summary of the full-length, New York Times bestselling Imagine Heaven.
You may also email [email protected] to see if we have copies in stock that we can provide to you.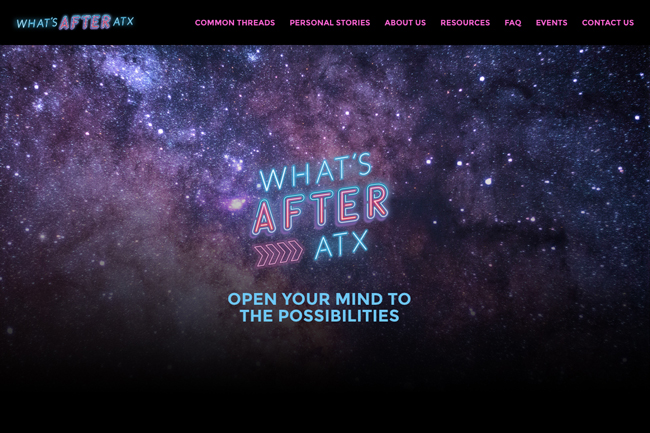 Share the Stories and Website
If you're interested in learning more about near-death experiences including stories complete with videos, statistics, FAQs about NDEs, and more, we invite you to visit the "What's After ATX?" website. We encourage you to share the website with others, as it's a great conversation-starter around life after death.
It's estimated that there are more than 13 million cases of near-death experiences in the U.S. alone.
FAQs
What are the dates of the "What's After ATX?" series?
The series will run from May 3 - June 7.
Is this a citywide campaign? If so, what other churches are participating?
Yes, this is a citywide campaign. For a list of participating churches, just click here.
What can I expect to learn during the series?
As we explore near-death experiences, we hope you'll gain a greater understanding of what happens after we die.
Why are we talking about near-death experiences?
What happens after we die is a common and compelling question. With nearly 13 million people in the U.S. alone reporting near-death experiences, this is something worth exploring. And by diving into this compelling topic we're able to engage people around Greater Austin who might be curious about life after death.
Tips & Resources
Share the Book
The 80-page What's After Life? booklet is a quick and fascinating read, making it easy to share. We encourage you to read the booklet first and then pass it on to others, as this is a topic that most everyone has some interest and curiosity. For tips on how to share the booklet, click the read button below.
Post and Share on Social Media
Social media is a great and easy way to spread the word about what you're learning through What's After ATX? and to engage others. So, start by sharing posts and then encourage others to do the same. Right below, you'll find ways to talk with others about spreading the word about life after death on social media including an image to share on your own social media.
HERE ARE SOCIAL MEDIA GRAPHICS FOR YOU TO SHARE!
Questions?
Contact us at [email protected]