What To Expect
Our Crystal Falls campus meets at Founders Classical Academy in Leander.
Sunday Mornings
On Sundays, our greeters and outdoor signage will direct you to the main entrance or the student entrance if you have middle school or high school student-aged children that would like to attend the student services.
For Your Children or Students
If you plan to drop off your children or students at our children's or student's ministry, you can click a button below to find out more about our children's and student's ministries.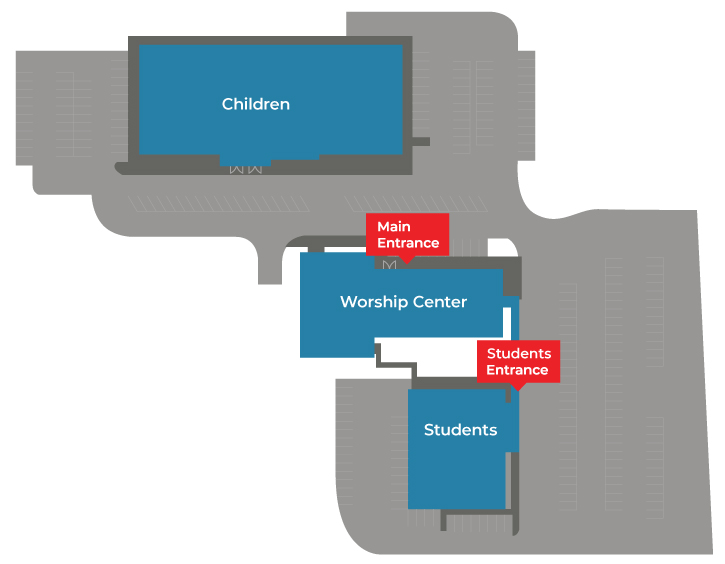 Sunday Services

Once inside, feel free to get some complimentary coffee! There's no need to worry about dressing up—you can expect a casual, warm, and inviting environment. Whether you'd like to relax in our cafe, check your children in, or head to service, our friendly greeters or easyto- spot signage will direct you. If you have any questions, we invite you to visit the Welcome Center.
Each service lasts around 65 minutes and consists of an authentic time of worship and a challenging and encouraging teaching of God's Word. After service, our campus pastor, Robby Gordon, would love to meet you in the Welcome Center.
Pre-Service Tour
If you'd like a customized pre-service tour, you can sign up below and one of our Guest Hosts will be more than happy to meet with you.
CONNECT AT CRYSTAL FALLS
If you are interested in finding a place where you can get connected with others, give back, or just learn more about who we are at Hill Country Bible Church, there is a place for you at Crystal Falls.