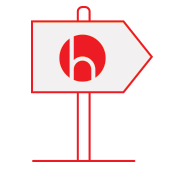 DISCOVER HILL COUNTRY
At every turn and point in life, we each have a next step in our journey with God. Whether it's a first step or the next of many, we've made it easy for you to discover and take yours.
Discover Hill Country is the place for everyone looking to grow spiritually. This four-session class is distinctly designed to help you move forward in your relationship with Jesus while having fun and connecting with others along the way.

FOLLOWING JESUS
DAILY LIFE AND WEEKEND WORSHIP
Learn more about the Mission, Vision, and Core Values of Hill Country and the foundations of the Hill Country Journey: Follow Christ, Grow in Community, Impact Others, and Multiply Disciples

GROWING TOGETHER
SMALL GROUPS
Explore the concept of biblical community. This session covers each believer's call to include others in a walk with God. In addition, there will also be opportunities to get plugged into a small group—where people experience growth through authentic, godly relationships.

IMPACTING OTHERS
VOLUNTEERING AND OUTREACH
Learn more about the gifts and unique abilities God has placed in you and how you can make an impact in the world around you. Discover biblical principles about serving others inside and outside the church. You will also find current opportunities to begin making a difference.

LIVING WITH PURPOSE
BECOMING MORE LIKE JESUS
Go deeper. Be challenged. Learn to influence and lead others on a journey with Christ and fully engage the process of disciple-making and sharpening one another into the image of Christ.



Sign Up Today
IN PERSON
November
Please join us for a socially distanced Discover Hill Country Conference!
Our next conference will be held on November 13-14!
ONLINE
November
Join us for Discover Hill Country online! This 4-week class starts the first Sunday of each month.
November Registration is Currently Closed.
DECEMBER REGISTRATION COMING SOON!